(Last Updated On: 13 October 2015)
Baru – baru ini saya secara tidak sengaja menemukan sebuah website yang cukup unik. Keunikan dari website ini adalah dapat merangkai kata – kata yang ada dalam halaman website yang kita miliki dan merangkainya menjadi sebuah design yang menarik.
Lumayan lha untuk menambah hiasan dalam halaman web yang kita buat. Bisa juga bagi yang menjadi penulis buku untuk menjadikan ini sebagai hiasan pemanis halaman yang ada di dalam buku.
Website itu adalah wordle : www.wordle.net yang akan membuat text cloud yang indah. Cara membuatnya adalah dengan memasukkan alamat website  ataupun kumpulan kata – kata yang mau kita buat textnya  cloudnya. Silahkan klik link ini. Menarik sekali bukan!
Berikut ini adalah contoh yang dibuat dengan menggunakan wordle :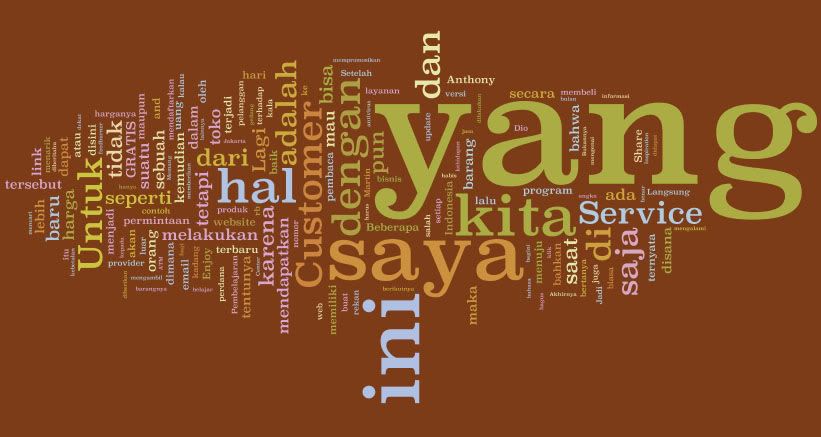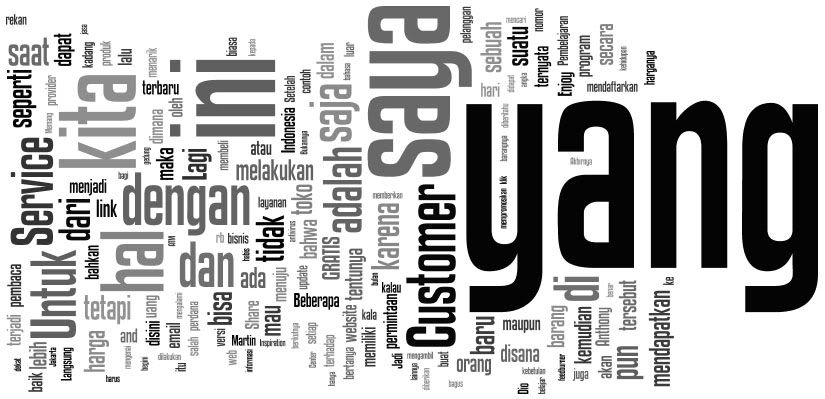 The following two tabs change content below.
Seorang Corporate Trainer & Professional Coach yang telah banyak membantu perusahaan nasional dan UKM serta organisasi non profit di Indonesia untuk meningkatkan kinerjanya. Topik utama yang sering dibawakan terkait Personal Management dan Organizational Management. Fokus dalam Training maupun Coaching adalah Transformasi, sesuai dengan mottonya: Building People and Transforming Lives. Saat ini aktif menjadi Narasumber di berbagai media seperti KerenPreneur iRadio Jakarta 89.6 FM, Suara Khatulistiwa Bangka, serta berbagai media lainnya. Undang Adrian Luis sekarang juga untuk menjawab kebutuhan pelatihan di perusahaan maupun organisasi Anda. Bersiaplah untuk terjadi transformasi! Have a Miracle Day and Expect Miracles! Thank you. I Love you.
Latest posts by Adrian Luis (see all)